Natsværmere;
Seglvinger, Drepanoidae
_______________________
The World Butterfly Taxonomy list 2013:
Lepidoptera, Sommerfugle
______________________________________________
Sub-order Ditrysia
______________________________________________
Macroheterocera Chapman, 1893
Superfamily Drepanoidea Boisduval, 1828
Family Drepanidae (Boisduval, 1828) Hook-tip moths / Seglvinger (16)
Falcaria Haworth, 1809
1
Falcaria lacertinaria (Linnaeus, 1758) - Tandet Seglvinge
Watsonalla Minet, 1985
2
Watsonalla binaria (Hufnagel, 1767) - Toplettet Seglvinge
3
Watsonalla cultraria (Fabricius, 1775) - Bøgeseglvinge
Drepana Schrank, 1802
4
Drepana curvatula (Borkhausen, 1790) - Brun Seglvinge
5
Drepana falcataria (Linnaeus, 1758) - Birkeseglvinge
Sabra Bode, 1907
6
Sabra harpagula (Esper, 1786) - Lindeseglvinge
Cilix Leach, 1815
7
Cilix glaucata (Scopoli, 1763) - Silkevinge
Thyatirinae (9)
Thyatira Ochsenheimer, 1816
8
Thyatira batis (Linnaeus, 1758) - Rosenplet
Habrosyne Hübner, 1821
9
Habrosyne pyritoides (Hufnagel, 1766) - Klyngerspinder
Tethea Ochsenheimer, 1816
10
Tethea ocularis (Linnaeus, 1767) - Brillespinder
11
Tethea or (Denis & Schiffermüller, 1775) - Bogstav-Uglespinder
Tetheella Werny, 1966
12
Tetheella fluctuosa (Hübner, 1803) - Gråbæltet Uglespinder
Ochropacha Wallengren, 1871
13
Ochropacha duplaris (Linnaeus, 1761) - Kolon-Uglespinder
Cymatophorima Spuler, 1908
14
Cymatophorima diluta (Denis & Schiffermüller, 1775) - Brunbæltet Uglespinder
Polyploca Hübner, 1821
15
Polyploca ridens (Fabricius, 1787) - Maj-Halvspinder
Achlya Billberg, 1820
16
Achlya flavicornis (Linnaeus, 1758) - Gulhornet Uldspinder
Superfamily Lasiocampoidea Harris, 1841
Family Lasiocampidae (Harris, 1841) Lappet moths / Pelsspindere (14)
__________________________________________________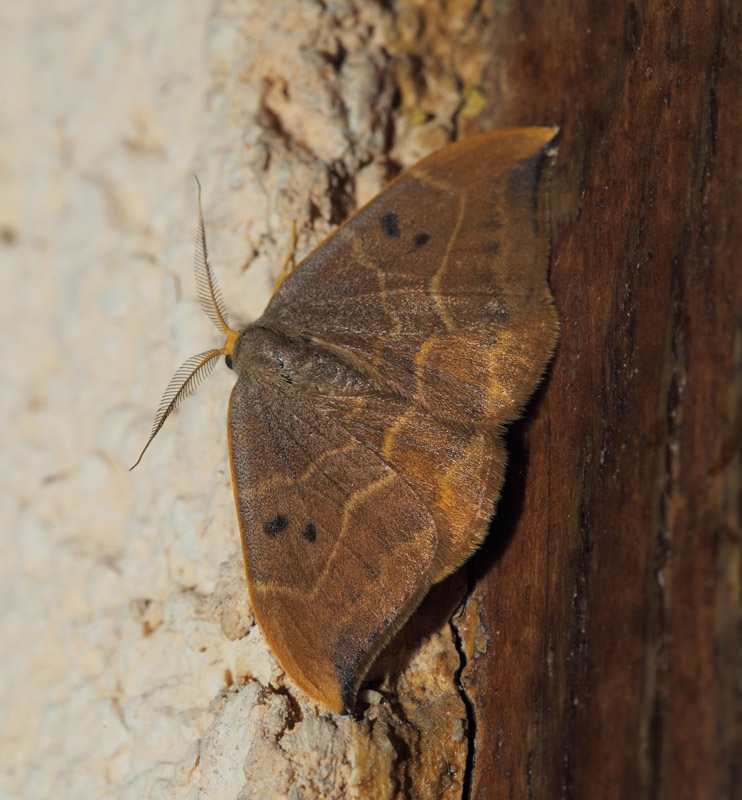 Toplettet Seglvinge, Watsonalla binaria (Hufnagel, 1767) .
La Gaude 218 m., Alpes-Maritimes, Frankrig d. 20 maj 2019. Fotograf; Lars Andersen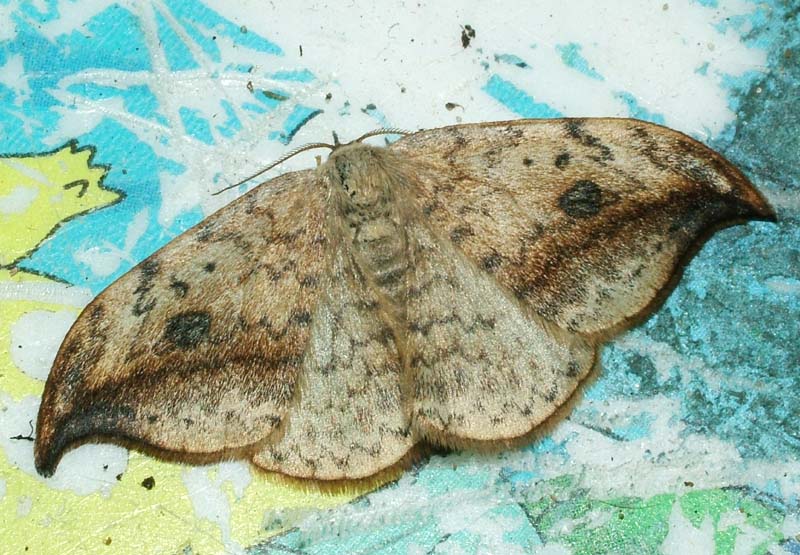 Birkesejlvinge. Drepana falcataria. Asserbo Plantage d. 5 maj 2004. Fotograf; Lars Andersen
Gulhornet Uglespinder, Achlya flavicornis. Melby Overdrev d. 29 marts 2009. Fotograf; Lars Andersen
Bogstav-Uglespinder, Tethea or. Fotograf; Lars Andersen
Rosenplet, Thyatira batis. Brunbæltet Uglespinder, Cymatophorima diluta. Klyngerspinder, Habrosyne pyritoides. Fotograf; Lars Andersen
Silkevinge, Cilix glaucata. Arrenakke, Nordsjælland d. 5 august 2015. Fotograf; Lars Andersen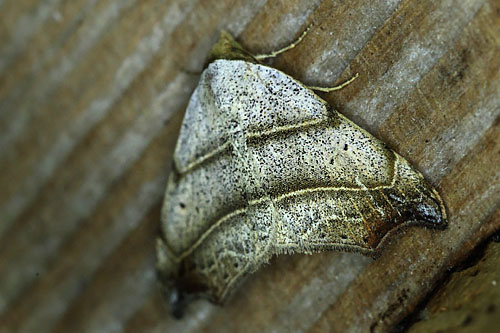 Tandet Seglvinge, Falcaria lacertinaria. Arenakke, Nordsjælland d. 15 juni 2014. Fotograf; Lars Andersen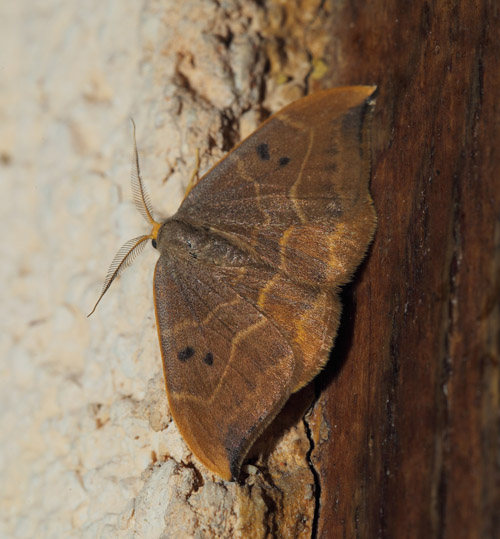 Toplettet Seglvinge, Watsonalla binaria. La Gaude, Alpes-Maritimes, Frankrig d. 20 maj 2019. Fotograf; Lars Andersen
__________________________________________________
Molecular Phylogeny of Noctuidae
by Reza Zahiri
__________________________________________________
The Tree of Life Web Project (ToL) is a collaborative effort of biologists from around the world. On more than 9000 World Wide Web pages, the project provides information about the diversity of organisms on Earth, their evolutionary history (phylogeny), and characteristics.
Each page contains information about a particular group of organisms (e.g., echinoderms, tyrannosaurs, phlox flowers, cephalopods, club fungi, or the salamanderfish of Western Australia). ToL pages are linked one to another hierarchically, in the form of the evolutionary tree of life. Starting with the root of all Life on Earth and moving out along diverging branches to individual species, the structure of the ToL project thus illustrates the genetic connections between all living things. d. 16 september 2007
__________________________________________________
International Code of Zoological Nomenclatured. 6 april 2014
Den Internationale Codeks for Zoologisk Nomenklatur (ICZN eller ICZN Code) er en bredt accepteret konvention i zoologi, der regerer formel videnskabelig navngivning af organismer som f.eks insekter. Reglerne hovedsagelig regulerer:

Hvordan navne er korrekt etableret inden for rammerne af binominal nomenklatur

Hvilket navn skal anvendes i tilfælde af navnekonflikter

Hvor videnskabelig litteratur skal nævne navne

Zoologisk nomenklatur er uafhængig af andre systemer af nomenklatur, for eksempel botanisk nomenklatur. Dette indebærer, at dyr kan have de samme generiske navne som planter.
__________________________________________________
__________________________________________________